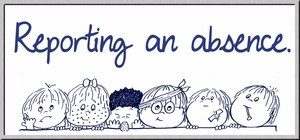 Classroom Pages for Parents
Parent Handbook
2020 – 2021 Parent Handbook
Protecting God's Children Program
Pursuant to Article 12 of the United States Conference of Catholic Bishops Charter for the Protection of Children and Young People, we are offering safe environment education and training for children and youth enrolled in our religious education program.
We will be using Safe Sheep in our Flock™ program for students in Kindergarten through Grade 5. This program was developed by Todd Gale, a dad who has served as a parish Youth Minister and Director of Religious Education. Todd uses his background as a professional ventriloquist and school show performer to this DVD. He delivers this sensitive material with the candor and humor that connects well with kids. It is short, to-the-point, and engaging. There is visual reinforcement of key words, a recap of key points after each segment, and some follow up guides for the classroom.
We will be using the Praesidium Called to Protect ™ for Youth program for students in grades 6 through 8. Praesidium experts carefully developed the content and conducted extensive nationwide field testing to ensure that each part is informative, well-received, and effective. Called to Protect™ for Youth teaches middle- and high-school students about boundaries, how to respond if someone tries to violate their boundaries, and how to tell their parents if they or their friend have been abused.
maAs a parent or guardian, you have the right to choose whether your student participates. We encourage you to review the contents of the programs below by accessing links to more information. If you decide that you DO NOT want your child to participate, please contact Michelle Hochrein or Don Dalgleish by email or phone (734) 426-2674.