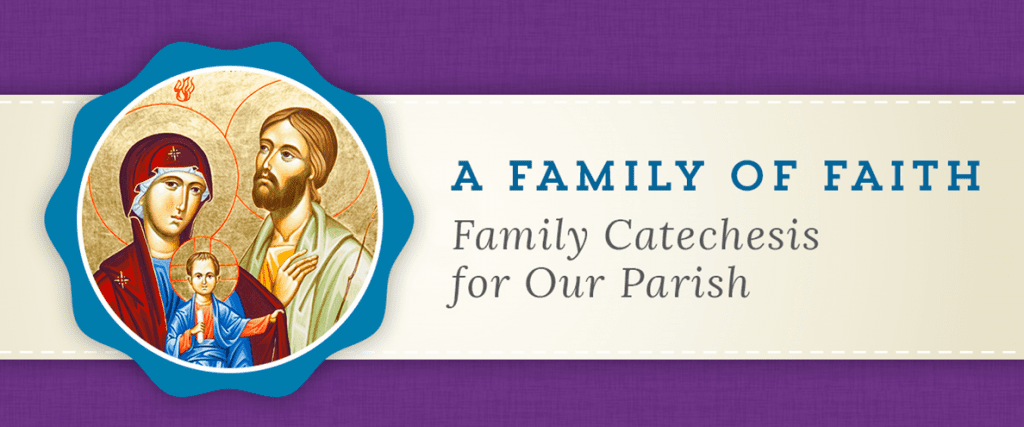 Utilizing A Family of Faith curriculum from Sophia Institute Press, there are two options for faith formation for those in grades 3-8. Families of Faith is an option that allows families to work together at home to grow their faith. On the first session date of each month (bolded dates on the schedule), children attend a faith formation session at Disciple House led by catechists and parents will meet with me; both groups having an introduction to the topics for the month. Families then explore those topics together at home, using the curriculum as a guide in addition to other resources made available throughout the year.
Weekly Faith Formation is a time where children come together each week (all dates on the schedule) in mixed age groups to develop an understanding of the topics presented by catechists and to grow in faith together through discussion, application and service. Each family will receive a parent book that affords parents to ability to review/discuss what their children are learning and to also participate in additional activities of their choice.
Either option includes the opportunity for monthly family gatherings put together by the Family Parish Life Committee.
---
Catechists – Grades 3-8
Sunday 10:30 – 12:00pm
Sunday 12:30 – 2:00pm
Tuesday 3:45 – 5:15pm
Wednesday 6:15 – 7:45pm