Josephine C. Otto Memorial Scholarship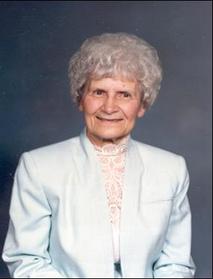 The Josephine C. Otto Memorial Scholarship Fund was established by Mrs. Carol Otto Buatti in tribute to her late mother, Josephine C. Otto, who was a devoted member of St. Joseph Catholic Church for 55 years. In her 88 years of life, Josephine was an inspiration to all who knew her. A foster child who had only an eighth-grade education, she was a bookkeeper at Michigan Bell Telephone Company in Ann Arbor and at the Hatch Stamping Company in Dexter. After the death of her husband, she learned to drive at 65, and was cutting two acres of lawn on a riding mower at age 80. Even though of very modest means, she was generous with all she had, soft-spoken with boundless energy and, as her daughter says, "a living example of the Beatitudes."
This memorial scholarship awards scholarships annually to members of our church, ages 17-30, who are enrolled (or will be enrolled) full-time at an accredited college or university. The award(s) range from $1,000-$3,000 and is to be used for tuition and/or books. Financial need is a consideration. A secondary consideration for the award's use may be for recipient needs such as transportation and childcare costs associated with the continuance of their education.
​The Otto Scholarship application is entirely online. If you have any questions or problems with the application process, please contact Maryellen Ferro by phone at (734) 663-0401 x16 or email mferro@aaacf.org
Click on the Ann Arbor Area Community Foundation logo below to begin or click here.