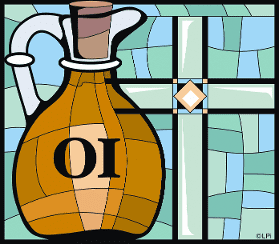 Each year in October the Spiritual Life and Worship Commission holds a Mass and lunch in the Parish Center. During the Mass we celebrate the Sacrament of Anointing of the Sick. The sacrament is to bring God's healing grace, strength, and peace to those who are sick or hurting. This sacrament is for those who are struggling physically, spiritually, mentally, or emotionally. Following Mass, a lunch is served in the Parish Center.
If you would like to attend, please fill out the form below or call the parish office and speak with Darlene, 734-426-8483.
2021 Mass & Lunch – Thursday, October 14 at 11 AM in the Parish Center, 3430 Dover St.