Anniversary Mass & Dinner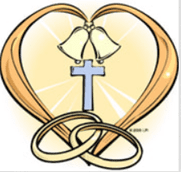 We celebrate special anniversary (1st, 5th, 10th, and so on to 45th, then 50th, and beyond) with you at our annual Anniversary Dinner in the Fall of each year.
You and your family are invited to attend 5:00 pm Mass where you will renew your wedding vows followed by dinner, compliments of St. Joseph Parish in the Parish Center in the village (3430 Dover St.).
We hope you can attend!
Our 2022 Anniversary Mass & Dinner is Saturday, October, 8, 2022. Questions? Contact