Parish Activities
Throughout the year, the parish sponsors or supports activities for all ages!
Anniversary Mass & Dinner – September 30, 2023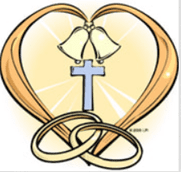 We celebrate special anniversary (1st, 5th, 10th, and so on to 45th, then 50th, and beyond) with you at our annual Anniversary Dinner in the Fall of each year.
You and your family are invited to attend 5:00 pm Mass where you will renew your wedding vows followed by dinner, compliments of St. Joseph Parish in the Parish Center in the village (3430 Dover St.).
We hope you can attend!  If you have questions please contact:
​Christmas Market
Saturday, December 2, 2023 from 9:00 am – 2:00 pm
In the Parish Center at the Corner of Third and Dover
Baker Information
Christmas Cookie Market
Contact Joann Jessop at 734-347-1902 or healrevel@gmail.com or ​Marinell High at 734-426-8483 or marinell_high@stjos.com with questions or concerns or fill in the comment box in the registration form.
---
Baker Information & Registration
We would like for each baker to provide a minimum of 4 dozen cookies/bars/ candy. Cookies can be iced, decorated, family favorites, made from simple or complicated recipes.
If you have a recipe that other people just love to receive at Christmas or that your family treasures we would love to have those items for our Market.
---
Fifth Annual Fairway to Heaven Golf Outing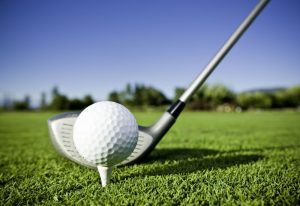 Thursday, June 8, 2023
Join other parishioners for a great day of golf at Salem Hills Golf Club in Northville!
Fee includes Green Fees & Cart Fees, Box Lunch, Dinner, Awards for Top Teams, Game Prizes
Our annual golf outing is a 4-person scramble with 8:30 AM registration and 9:30 AM shotgun start.
Registration deadline is May 30, 2023
Register below.
To view sponsorship opportunities, click here.
---
$125 per person | $480 Foursome | $20 (4) Team Mulligans | $20 Team Skins
Registration includes:
driving range
light snack bag
greens & cart fees
Hot Diggity Dog! lunch
two drink tickets
dinner
and
Awards and Prizes for Top Teams and Course Games
Ladies Advent Tea
An evening of friendships and reflections.
Tuesday, December 6, 2022 at the Country Church.
Each table is hosted by a woman from the parish.  She may either invite her own guests to sit with her or open her table to any woman who would like to attend.  Each table hostess provides the table setting and the food for her table.  If you would like to host a table asking a friend to Co-Hostess with you is a great idea.  
After a time of food, tea and conversation there is a time of reflection on Advent which varies from year to year depending on the presenter.  
The evening will be sure to provide you with a much needed break and a centering for the busy season of Advent and Christmas.
Ladies Advent Tea Hostess Social Graces
1. You may get into the Gathering Space at 5:15 p.m. to set up your table. We ask that you be done setting your table by 6:30 p.m. so that calm and welcoming hostesses meet those guests that begin to arrive around 6:45 p.m.
2. The table should be set for eight people using Holiday, Seasonal or just pretty dinnerware. This can be fine china, everyday dishes or fancy paper products. If you own a pretty Tea Pot and would like to use it instead of our Carafe, please feel free to bring that along. Our objective is to have a pleasant warm atmosphere where no one table outshines the others.
3. The table setting should include:
Dessert plate
Cup and saucer for tea (or mug)
Water glass (wine glass or some sort of goblet is fine)
Napkin, spoon, fork and knife
4. White fabric table cloths will be provided. For more color, you may use placemats on top of the tablecloth or a smaller colored or printed table cloth over the white one that is provided.
5. Be creative! Napkins can be folded "fancy" on top of the plate, placed in the water glass, in a napkin ring or any way you choose!
6. Parish Life will provide the centerpieces with a candle for your table.
7. Provide a small snack with dessert and/or fruit. Remember you are only serving 8 women.
8. Each table will be provided with a pitcher of ice water, a carafe of hot water for tea and a variety of tea bags.
9. At 7:00 pm sharp, the evening will begin with each table quietly going into the worship space to the pew marked with their table number. There we will have our opening prayer and the lighting of our table candles. This is a sacred time, so we ask that you prepare the women at your table to spend a few minutes in respectful silence. After the lighting of the candles we will process in respectful silence back into the Gathering Space to our tables.
10. Once everyone is quietly seated at their tables we will toast those women not with us and ask God to bless them.
10. We will eat, drink and chat until 8:00 pm and at that time we will go back into the Worship Space for our Reflection and Music by Steve Hinz and Ensemble
11. There is no fee for the Tea but we ask all women to bring one feminine hygiene product that will be donated to Faith in Action.
Please contact Marinell High at 734-426-8483 or at marinell_high@stjos.com if you have any questions.
---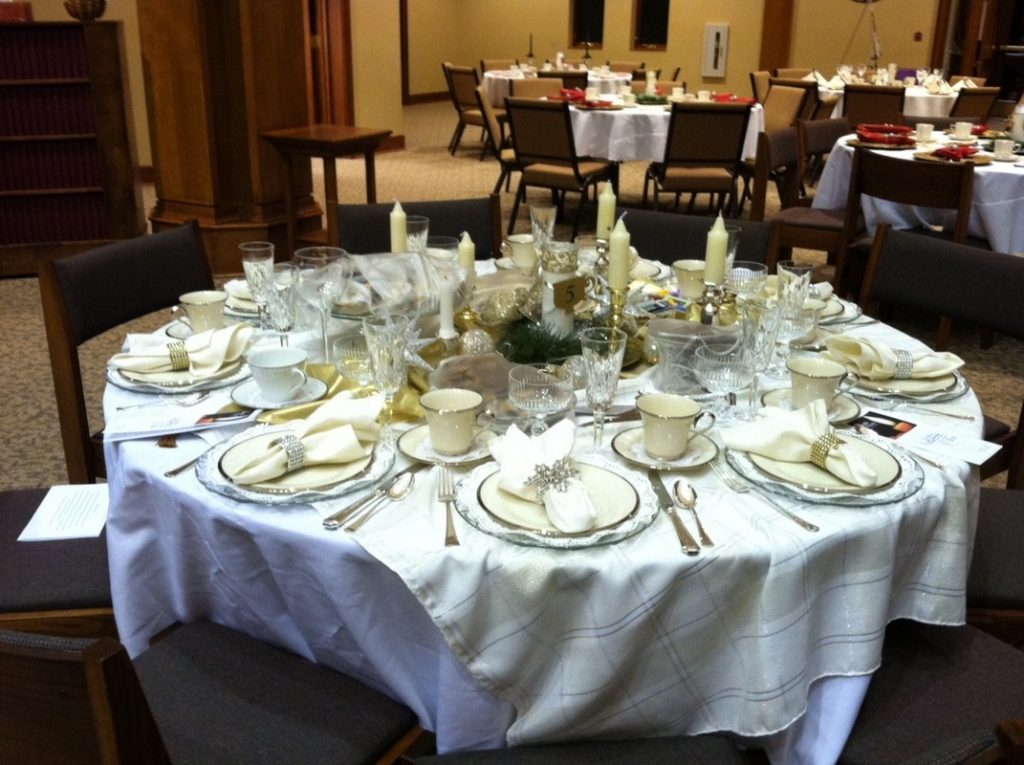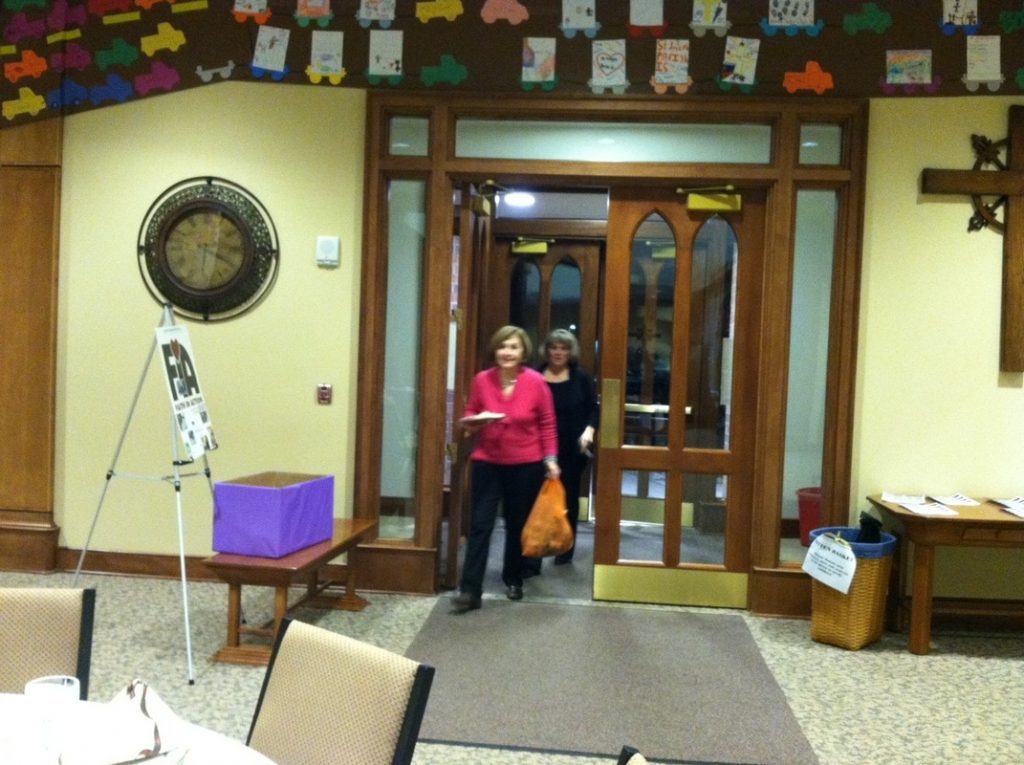 Silent Auction
Each Fall we invite you to our Silent Auction.
This year we invite you to Silent Auction … All You Need Is Love on November 11, 2023 at Lakelands Country Club. You can wear your Nehru jackets and bell bottoms or put on your best suit and tie or your best dress! Whatever you wear come dressed for a good time!
The evening will start with hors d'oeuvres, cash bar and bidding on silent auction items. While we all enjoy dinner with wine, we will also enjoy good conversation and the music of Steve Hinz. Following dinner we will continue to bid on silent auction items and finish out the evening with dessert at our tables and a live auction.
We hope you can join us for the evening!
Tickets are $60.00/ single and $420.00/table of 8. We will have four tables of ten available at $540.00. Tickets are available after all the Masses in the Gathering Space, at the Parish Office or here.
DONATIONS AND SPONSORSHIP INFORMATION
DONATIONS ARE NEEDED TO MAKE OUR AUCTION A SUCCESS! We ask that all donations be made as an item to be auctioned off by itself, gift certificates for services, entertainment or restaurants or a basket of items. Putting together a basket is easy and something you can do with a friend. You can pick up a basket kit (with or without a theme and directed items to purchase) in the Gathering Space that has the basket, filler and a cello bag. The basket can be finished off with ribbon any any kind.
Some of our most successful auction items have been the direct donations of our parishioners. Whether it is a handcraft or artistic item that you donate, a personal or professional service or a prized antique, your donations have made a tremendous difference in the outcome of our auctions. We need items that range from things people would use every day to the most special piece of artwork. Certificates for professional services, catered meals, childcare, lawn care, and so on are all wonderful to have for people to bid on.
PLEASE HAVE YOUR DONATION TO US NO LATER THAN FRIDAY, OCTOBER 27 AT THE PARISH OFFICE OR SUNDAY, OCTOBER 29 IN THE GATHERING SPACE AT CHURCH.
If you would prefer to make a monetary donation and become a sponsor of our auction you may do that as well. The sponsorships opportunities are listed below.
Financial Sponsorship Levels
Multi-Platinum – $1,000 Platinum – $750 Diamond – $500 Gold – $250
Specific Item Sponsorships
Wine – $60.00 per table Hors D'oeuvres – $50.00 per table Dessert – $50.00 per table Entertainment – $500.00
If you would like to be a sponsor you can click on the button below, click on what you'd like to sponsor, and follow the payment steps at the bottom of the page.
TICKET PURCHASE OPTIONS
Tables of 8 ~ $420; Individual Tickets ~ $60.
Each Table of 8 purchase buys all eight seats at the table at a savings of $60. It would be very helpful if you have all the names of those at your table and enter them at the time of purchase. This makes the Auction Evening check-in and check-out much smoother.
Individual Tickets There are eight seats at each table, and multiple seats (up to eight) can be purchased by an individual at the cost of $60/seat. If you are purchasing more than one ticket at a table, please enter the names for any additional tickets over your own. This makes the Auction Evening check-in and check-out much smoother.
​Spirit Weekend & Spaghetti Dinner Parish Mission receptions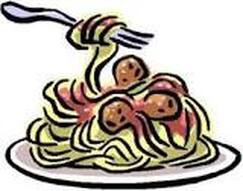 Don't miss out on this fun parish meal! Our Boy Scout Troop and our Parish Life Commission host this event annually in March coinciding with Spirit Weekend and the feast of St. Joseph.
Gluten-free options are available. Just let us know that is what you need when you arrive.
Welcome Dinner
New Parishioner Welcome Dinner
for new parishioners who joined the parish in 2020
January 2021 date to be determined
4pm | Parish Center – corner of Third & Dover
We're looking forward to meeting you!
Wine & Cheese Tasting