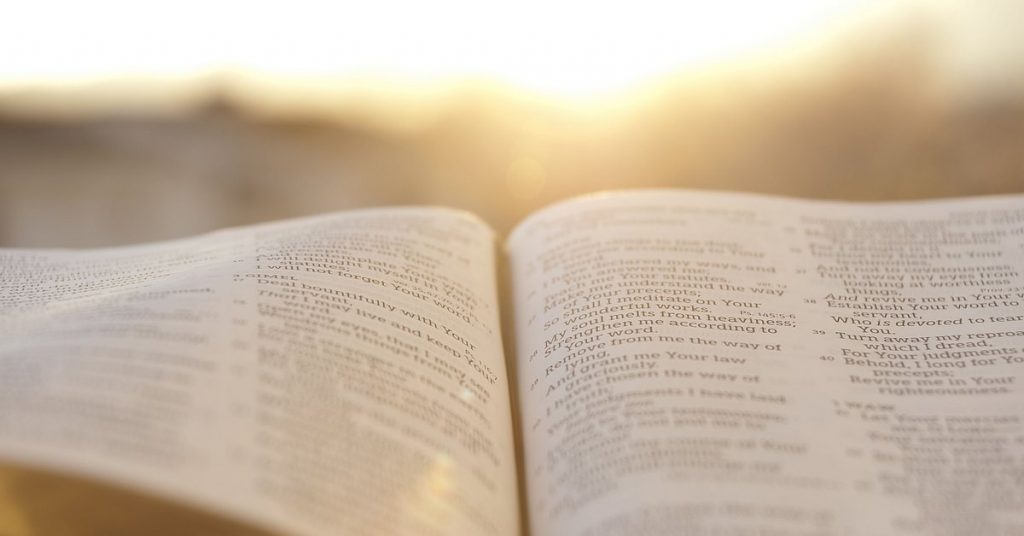 Fall 2021 Bible Studies – this fall we are offering two different studies. Read the descriptions below for each study. The registration form is below.
---
The Bible Timeline: The Story of Salvation

† What: The Bible Timeline® study program takes you on a guided journey through salvation history. Presenter Jeff Cavins will show you how fourteen of the Bible's narrative books tell the biblical story from beginning to end and will give you the keys to understanding the amazing story woven throughout Scripture. You will learn the major people, places, and events of the Bible and discover how they all come together to reveal the remarkable story of our Faith.
† When: Wednesday from 9:30 – 11:00 am and Thursday from 7:00 -8:30 pm—begins on September 15/16 and runs for 24 weeks. We will break the study into quarters with breaks between quarters and at the holidays.
† Where: Parish Center on the Village Campus, 3430 Dover St
† Cost: $30 for the 24 sessions. This includes the study guide and online access.
† Questions? Call Marinell High at 734-426-8483
---
Genesis to Jesus

† What: This study is great for someone new to Bible study yet also serves the experienced. What is the Bible, where does it come from, and what is its purpose? How are Catholics supposed to read the Bible and what story does it tell? These are the ever-important questions answered in the 12-week study – Genesis to Jesus. Join us to learn the basic Catholic principles for reading Scripture and to study the divine covenants that God made with humanity in the course of salvation history. We will focus on his Old Testament covenants with Adam (individual), Noah (family), Abraham (tribe), Moses (nation), and David (kingdom). Then we will see how each is fulfilled in the New Testament covenant that God makes with the world through Jesus Christ. Dr. Hahn explores the "covenant love" God reveals to us through the Scriptures and explains how God patiently reaches out to us— despite our faults and shortcomings—to restore us into relationship with his divine family. You will discover how the patient love of the Father revealed in the Bible is the same persistent love he has for you.
† When: Begins on September 8/9 and runs for 12 weeks. Wednesdays from 7:00 – 8:30 pm and Thursday from 9:00 – 10:30 am Childcare will be provided for the Thursday session. ZOOM participation will be available for
those who request it.
† Where: Parish Center on the Village Campus, 3430 Dover St
† Cost: for12 sessions – $25 for workbook only or $30 with optional supplemental book – "A Father Who Keeps His Promises by Scott Hahn.
† Questions? Call/email Denise Muir 517-861-6390 dsmuir@chartermi.net or Maggie Hansma 734-426-4372 maggaloots@aol.com.
---