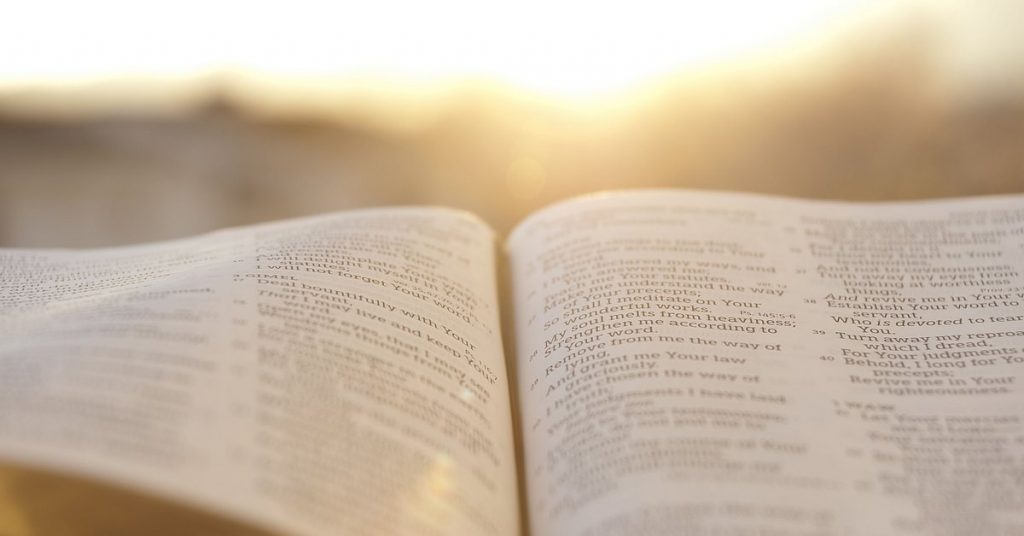 Fall 2022 Bible Studies – this fall we are offering two different studies. Read the descriptions below for each study. The registration form is below each study description.
---
The Bible Timeline: The Story of Salvation

† What: The Bible Timeline® study program takes you on a guided journey through salvation history. Presenter Jeff Cavins will show you how fourteen of the Bible's narrative books tell the biblical story from beginning to end and will give you the keys to understanding the amazing story woven throughout Scripture. You will learn the major people, places, and events of the Bible and discover how they all come together to reveal the remarkable story of our Faith.
† When: Wednesday from 9:30 – 11:00 am and Thursday from 7:00 -8:30 pm—begins on September 21/22 and runs for 24 weeks. We will take a couple of breaks which will include weeks off over Thanksgiving, Christmas and New Years.
† Where: Parish Center on the Village Campus, 3430 Dover St
† Cost: $30 for the 24 sessions. This includes the study guide and online access.
† Questions? Call Marinell High at 734-426-8483
---
ROMANS
What: The overarching theme of Romans is salvation in Christ—offered to both Jews and Gentiles, who have become one in Christ. What is salvation? What does it mean to be saved? What are we saved from, and what are we saved for? When Paul encountered Christ, all his plans and ambitions were altered. When he came face-to-face with the truth, he changed his life. How difficult is this? Have you ever had a time when you knew what the right thing to do was but still had trouble following through with it? What makes it hard to change? These questions and more will be explored in this new 8-week Bible study.
When: Wednesday evenings 7:00 – 8:30 pm and Thursday Mornings from 9:00 – 10:30 am **MORNING DAY CARE PROVIDED**
Where: In St. Joseph Parish Center
Cost: – Study Book $30
Open to all ages 18 and over.
Questions? Call/text/email: Denise Muir 517-861-6390 dsmuir@chartermi.net OR Maggie Hansma 313-815-6450 maggaloots@aol.com